Above is my collection of #photoadayMay photo challenge hosted by
Fat Mum Slim
. Below are the prompts for #photoadayMay:
http://www.fatmumslim.com.au/2012/05/photo-day-may-its-time.html
Here are my blurbs for each day:
Day 1, peace: peace sign. (This was easy: Dear Daughter's clothing and accessories are filled with peace signs; this one is on a bag given to her as a gift.)
Day 2, skyline: view from backyard. (Tree-lined sky, nothing spectacular.)
Day 3, something I wore today: my agate bracelet. (I've had this bracelet for decades; I couldn't wear it during childbearing years, so I'm glad that it fits again!)
Day 4, fun!: making words. (New set of magnetic letters for Dear Son to help with his phonemic awareness.)
Day 5, bird: goose a-honking. (Could NOT snap a picture of a bird for the life of me; they're too quick and far away. This goose was sitting in our backyard, and I chased him a little.)
Day 6, me: self-portrait. (This mirror shot took about 20 takes. We all know how much we hate our own pictures, right?)
Day 7, someone that inspires me: Itzhak Perlman. (I love the violin, and I adore his talent.)
Day 8, a smell I adore: Pleasures by Estee Lauder. (My all-time favorite perfume.)
Day 9, something I do everyday: coffee -- my Daily Dose of Happy. (Coffee can probably be used for more than half the prompts here.)
Day 10, a favorite word: 'Dear'. (This picture inspired the new banner for my Letters of Muse blog!)
Day 11, kitchen: cookie cutters. (I got a few comments about being organized for this picture. Um, it's called 'deliberate placement' and not 'spontaneous photography'!)
Day 12, something that makes me happy: watching the kiddos 'go!' on wheels. (But it was might hard to fun after them and snap a picture!)
Day 13, mum: my niece's new sibling is in there. (Wherein I announce my new status as an Auntie again!)
Day 14, grass: where it shouldn't be. (Guess what's on my to-do list?)
Day 15, love: LOVEd making this gradient layered cake. (It was both beautiful and yummy!)
Day 16, what I'm reading: library picture books, of course! (I read far more picture books than books for my age.)
Day 17, snack: my pick-me-up on-the-go. (Favorite liquid snack.)
Day 18, something I made: knitted boy socks. (DS only wore this for one season before growing out of it, sadly.)
Day 19, a favorite place: for us, the library. (Especially the animals section!)
Day 20, something I can't live without: that thing on my lap. (This is the first thing Dear Husband said when I announced the prompt; I hate it when he's right.)
Day 21, where I stand: in the SHADE, of course! (Do you know my love-hate relationship with sunscreen?)
Day 22, pink: geraniums for the garden. (Just brought home these to plant in the garden.)
Day 23, technology: my thumb at work. (Wherein I can turn on the ceiling fan without moving one inch from my bed with 'that thing on my lap' still in its place; win-win.)
Day 24, something new: a new rose bud. (My roses are in bloom!)
Day 25, unusual: my thriving crack pansy. (It is on its fourth flower now!)
Day 26, 12 o'clock: noon-ish. (Like my atomic clock?)
Day 27, something sweet: Dear Daughter's birthday cupcakes. (With her signature color, of course.)
Day 28, the weather today: glorious. (Windy, but glorious.)
Day 29, a number: 2, corn seeds that germinated. (This actually prompted a scream out of my mouth when I saw them; DS and I planted them hoping to see corn trees grow this summer.)
Day 30, my personality: "sweet and sour" says The Hubs (that's short for 'Hubster'; I had to explain that to my own DH, who wondered why he was plural.)
Day 31, something beautiful: a cluster on my best rose bush. (Love, love, love my roses!)
I very much enjoyed this month-long challenge, and will be moving on to #photoadayJune: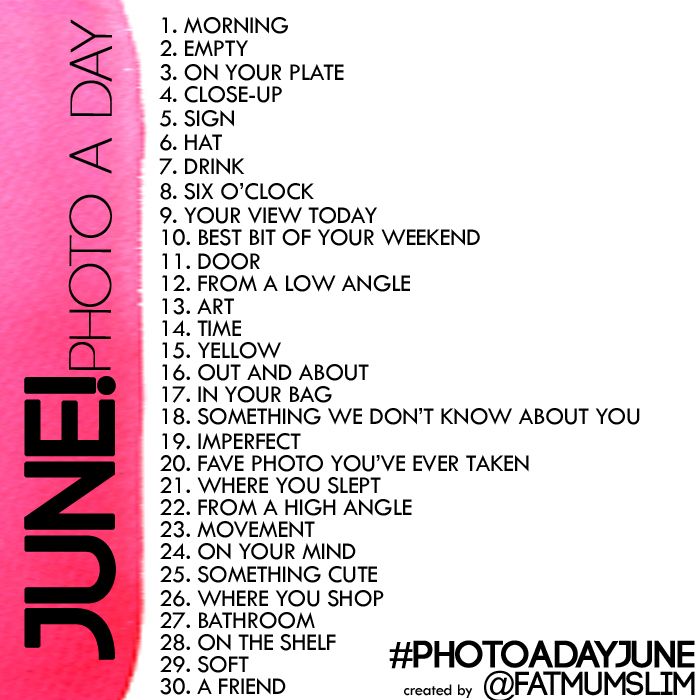 http://www.fatmumslim.com.au/2012/06/photoa-day-june-its-time.html
Thank you,
Fat Mum Slim
, for hosting this fun challenge and showing off everyone's creativity!